Donate a Drink.
Share on Social. Challenge 2 Friends.
Up for a healthy challenge? Join the American Liver Foundation as we Go Dry in 2021. By going alcohol-free for 30 days you'll help raise funds and awareness for those living with liver disease.
Invite your friends to join you for this interactive challenge. Together we have a goal to give up 4,5000 alcoholic drinks this year in honor of ALF's 45th Anniversary, and we need your help to get there!
When you Go Dry with ALF you'll receive inspiring and educational text messages to keep you on track.
Can't commit to the full 30 days? Join us for as long as you can! No matter how long you choose to Go Dry for, by signing up for the challenge you'll be doing something amazing for people with liver disease, and for yourself, too!
Going alcohol-free provides many health benefits including increased energy, a clearer head, and better sleep.
Funds raised will allow the American Liver Foundation to further our mission to promote education, advocacy, support services and research for the prevention, treatment and cure of liver disease.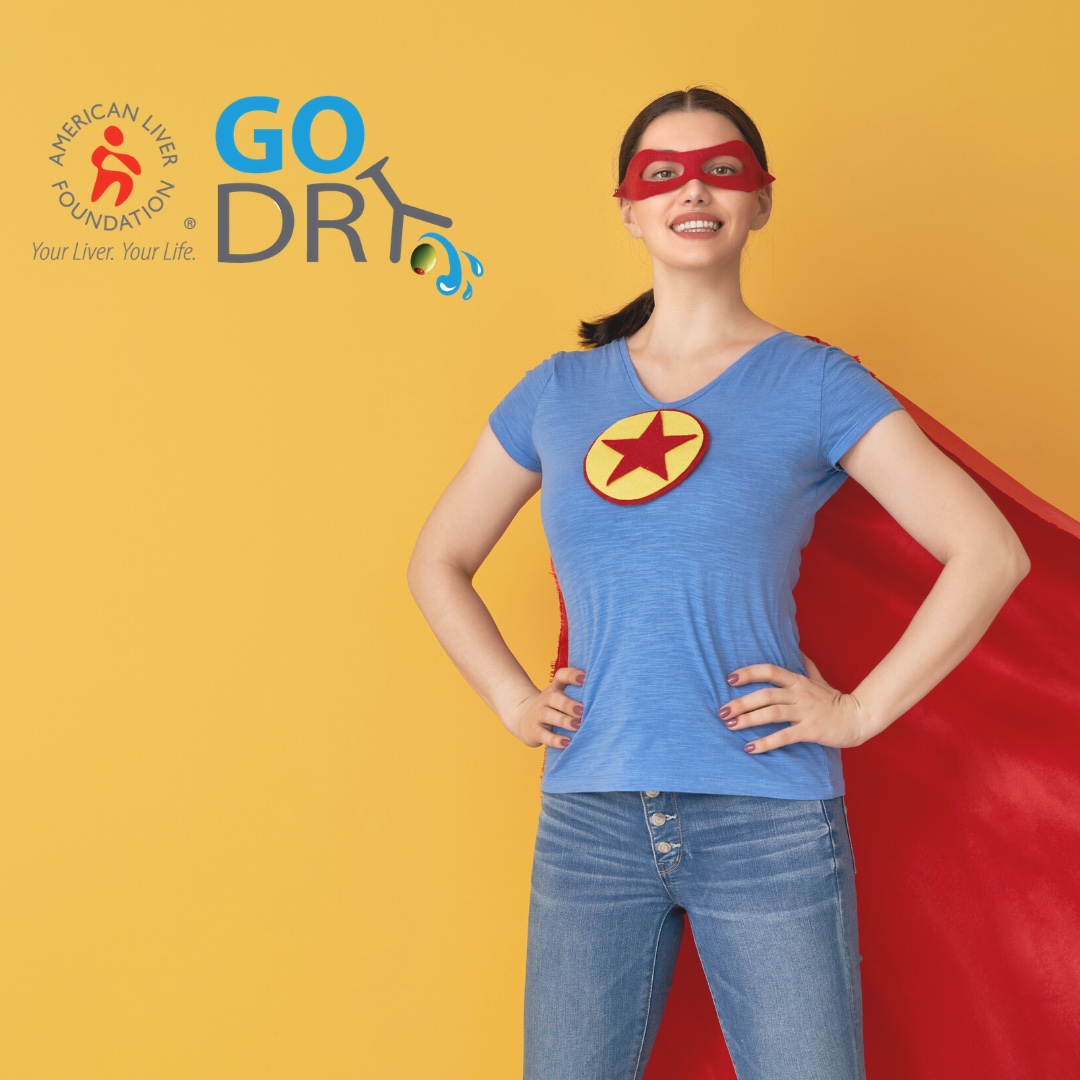 The average alcoholic beverage in NYC is around $10.
Donate 1, 2, 5 or more drinks in 2021 to support your commitment to the GoDry Challenge.
02. Share on Social Media
Share one or more of the posts below on your social accounts to get more people involved in the Challenge!
03. Challenge your Friends
Tag 2 friends on Facebook and challenge them to take the GoDry Challenge. #ALFGoDry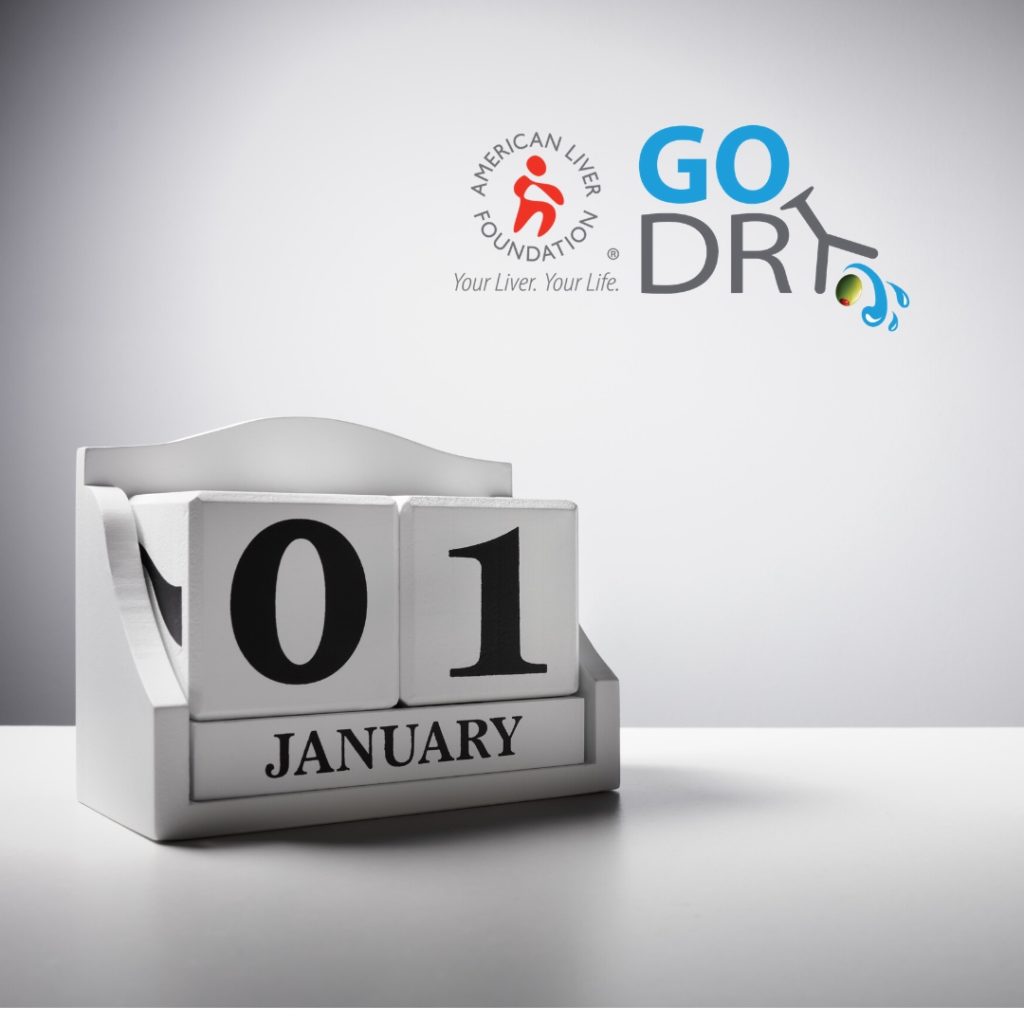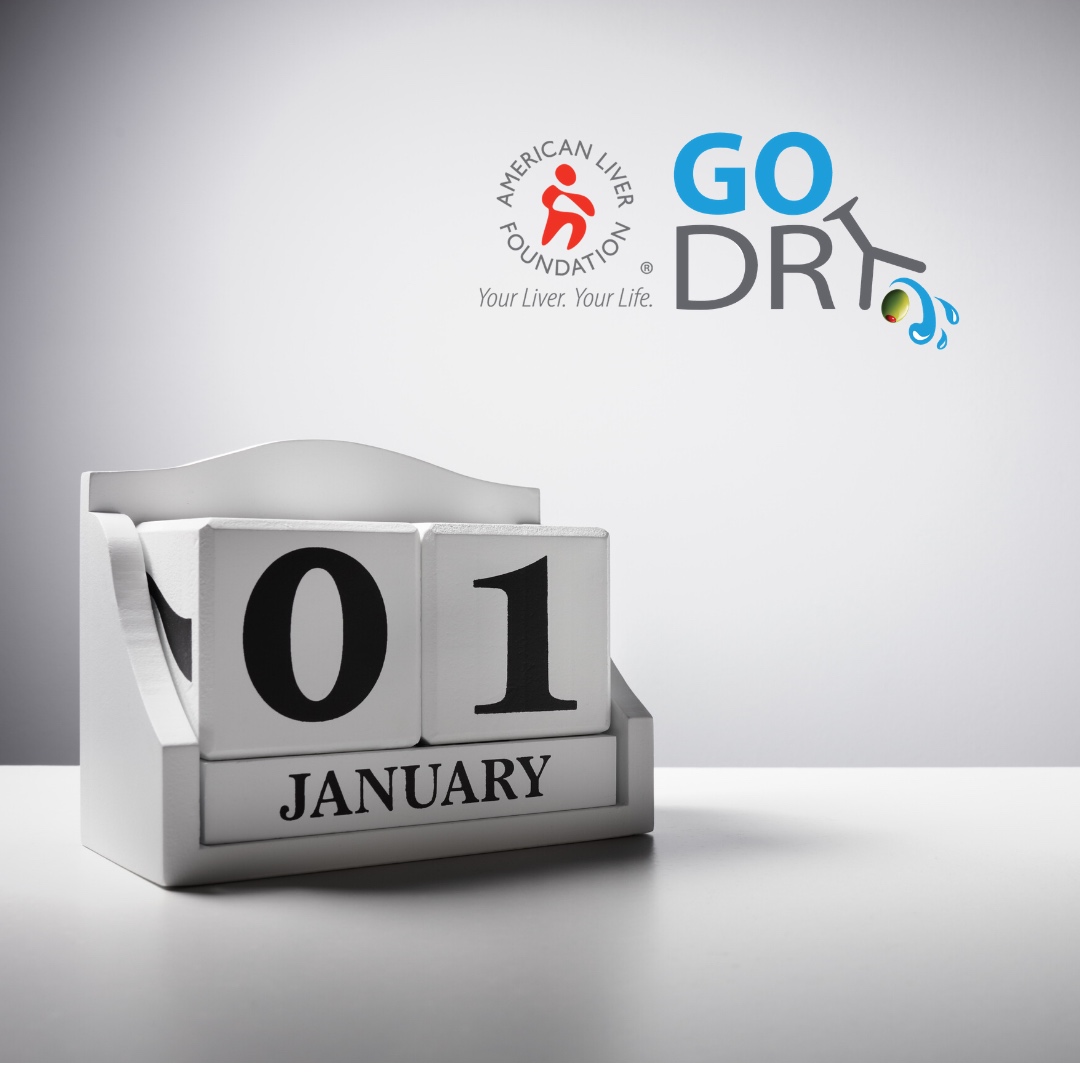 Use these posts and images to spread the Challenge and get your friends and family to GoDry!
Suggested Post 1
I'm kicking off 2021 by committing to GoDry for 30 days. Join me in taking the #GoDryChallenge. Donate a drink, share on social, and challenge 2 friends to #GoDry too! #ALFGoDry www.ALFGoDry.org
Suggested Post 2
Some call it "sober curious." Others say, "mindful drinking." I prefer "Go Dry." Will you join me in taking the Challenge? www.ALFGoDry.org #ALFGoDry #GoDryChallenge
Suggested Post 3
Make a change in 2021 and reap the benefits! Join me in the #GoDryChallenge benefiting the American Liver Foundation and abstain from alcohol for 30 days. You'll feel better, sleep better and save money. www.ALFGoDry.org #ALFGoDry
This year, turn your New Year's Resolution into a challenge. Take the month off of drinking and GoDry!
The liver performs an incredible 500 functions! Including, the removal of toxins from the blood.
Alcohol is alcohol. Beer and wine are not "safer" than hard liquor (spirits).  Mixing alcohol with other drinks (juices, seltzers) does not make it safer to drink.
3 Immediate Benefits of Not Drinking
A more restful night's sleep
You'll lose weight without those empty calories
Every drink you skip is a few dollars saved!
Meet our '21 Go Dry National LIVEr Champion
When our daughter Hanna was born, we were overcome with joy and quickly announced her arrival on Facebook, called family and friends, and even scheduled a family visit to the hospital.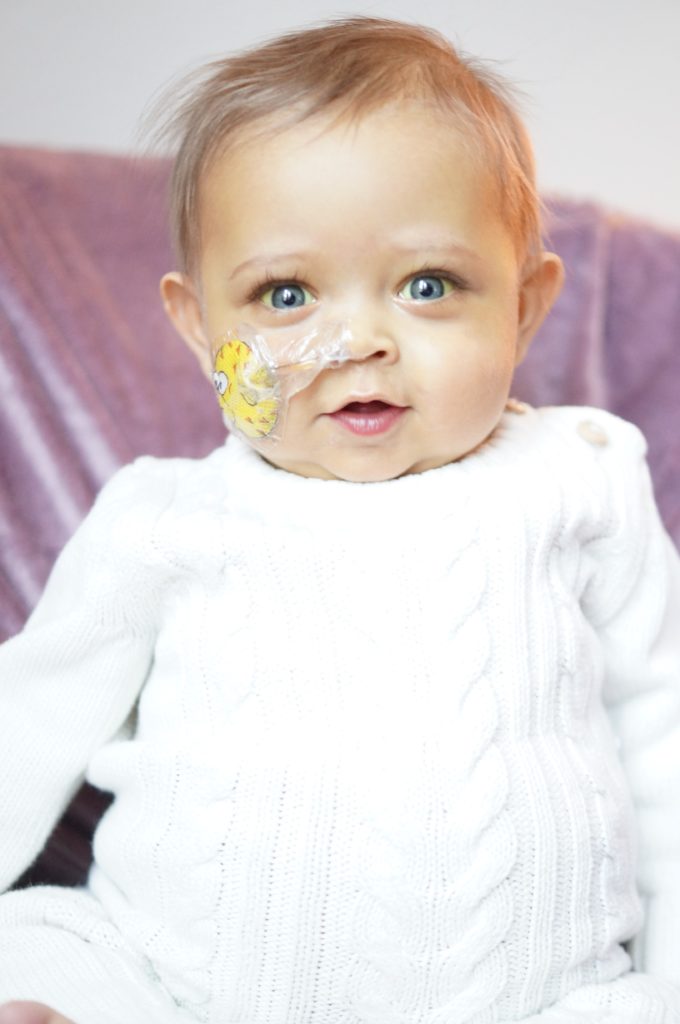 As my husband and I were enjoying our time with two-day-old Hanna, our nurse was performing a routine jaundice screening. Right afterwards, she said that Hanna was jaundiced and had to be sent to the NICU for additional testing. Her liver labs were elevated, and we knew that something was very wrong. The jaundice could not be cured by a light lamp. The doctors planned a liver biopsy, which led to a surgery, which finally led to a diagnosis — Biliary Atresia.
ALF's mission is to promote education, advocacy, support services and research for the prevention, treatment and cure of liver disease.
Founded in 1976, the ALF is the nation's largest patient advocacy organization for people living with liver disease. ALF reaches nearly three million people each year through advocacy, education, support services and research via its national office, 17 regional divisions and an active online presence. Recognized as a trusted voice for those battling liver disease, ALF also operates a national toll-free helpline, educates patients, policymakers and the public, and provides grants to early-career investigators to find cures for liver disease. To date, ALF has provided nearly $27 million in support to more than 870 researchers.
Donations to the American Liver Foundation help to improve the lives of people with liver disease through: advocacy, education, support services and research. Every gift makes a difference and helps us to fulfill our mission. We are committed to being the best possible stewards of donated funds and are dedicated to honor donor intent and practice financial transparency.